This program is designed to help senior and mid-level police leaders improve the effectiveness and fairness of police through a problem-oriented approach to policing. It does so by exploring these issues:
The nature and complexity of the modern police function and the challenges in carrying it out
The strengths and limitations of the standard model of policing
The principles and methods of problem-oriented policing
The principles and methods of situational crime prevention
Shifting and sharing police responsibility for addressing public-safety problems
Leading and managing a problem-oriented police agency
A certificate of completion from Arizona State University's Continuing & Professional Education program is provided. You can take the course self-paced by yourself or with others as part of a cohort.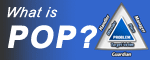 Problem-oriented policing is an approach to policing in which discrete pieces of police business are subject to microscopic examination in hopes that what is freshly learned about each problem will lead to discovering a new and more effective strategy for dealing with it.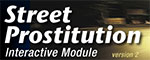 You advise the Mayor on how to address a problem of street prostitution. People are upset. Something must done. A 60-90 minute exercise.
Problem Analysis Module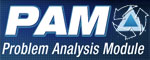 Enter a problem and this interactive module will help you solve it step-by-step. Answer a series of questions and the program returns a variety of responses you could try. Best done in a group setting.
**Under construction**
See how the 25 techniques of situational crime prevention work. Learn how to increase the effort for offenders, increase their risks, reduce their rewards, reduce provocation, and remove their excuses.