Because the COVID-19 pandemic is making large in-person conferences infeasible, the POP Center is planning single-topic online sessions. Click here for details and to register for the first of these sessions.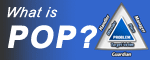 Problem-oriented policing is an approach to policing in which discrete pieces of police business are subject to microscopic examination in hopes that what is freshly learned about each problem will lead to discovering a new and more effective strategy for dealing with it.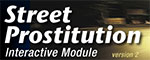 You advise the Mayor on how to address a problem of street prostitution. People are upset. Something must done. A 60-90 minute exercise.
Problem Analysis Module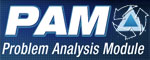 Enter a problem and this interactive module will help you solve it step-by-step. Answer a series of questions and the program returns a variety of responses you could try. Best done in a group setting.
**Under construction. Will be available again soon.**
See how the 25 techniques of situational crime prevention work. Learn how to increase the effort for offenders, increase their risks, reduce their rewards, reduce provocation, and remove their excuses.