POP Center Biographies Jon M. Shane
Jon M. Shane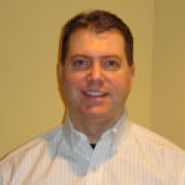 Jon Shane is associate professor of criminal justice in the Department of Law, Police Science
and Criminal Justice at John Jay College of Criminal Justice in New York City. He retired as
a police captain after 20 years with the Newark Police Department. He is a frequent
contributor to network and cable television and national radio (WABC, WNBC, Fox News
Channel, National Public Radio) on police policy and practice issues. He has a variety of
related experience having worked with other law enforcement agencies across the United
States, Canada, and Jamaica, conducting training, developing policy, and conducting
performance audits, research, and management studies to measure performance. His
research has been published in Journal of Criminal Justice; Policing: An International
Journal of Strategies & Management; Police Practice & Research; Police Quarterly; and Law
Enforcement Executive Forum Journal. He received his doctorate in criminal justice from
Rutgers School of Criminal Justice and he is a graduate of the 193rd session of the FBI
National Academy and the 25th session of the Police Executive Research Forum's Senior
Management Institute for Police (SMIP), taught in collaboration with the Harvard John F.
Kennedy School of Government.